Flight Planning
Come in, Mission Control.
Map Caching & Management
Review flight areas, cache local maps, and ensure flight preparedness.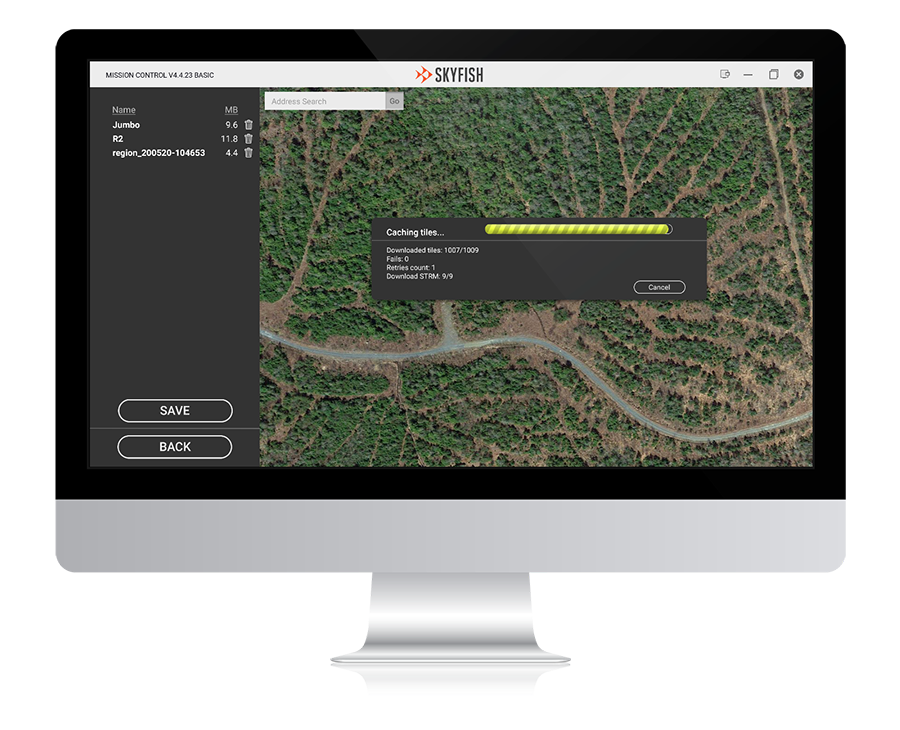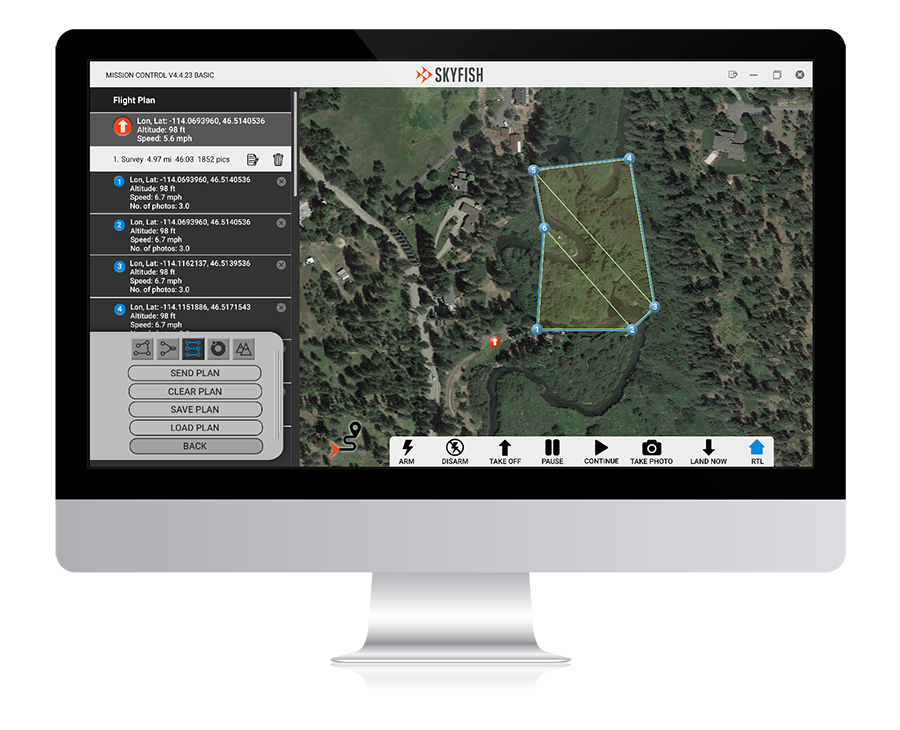 Flight Planning
Input markers and points of interest. Select flight modes and other customizations.
In-Flight
Watch your drone work through target points and modify flight details as needed.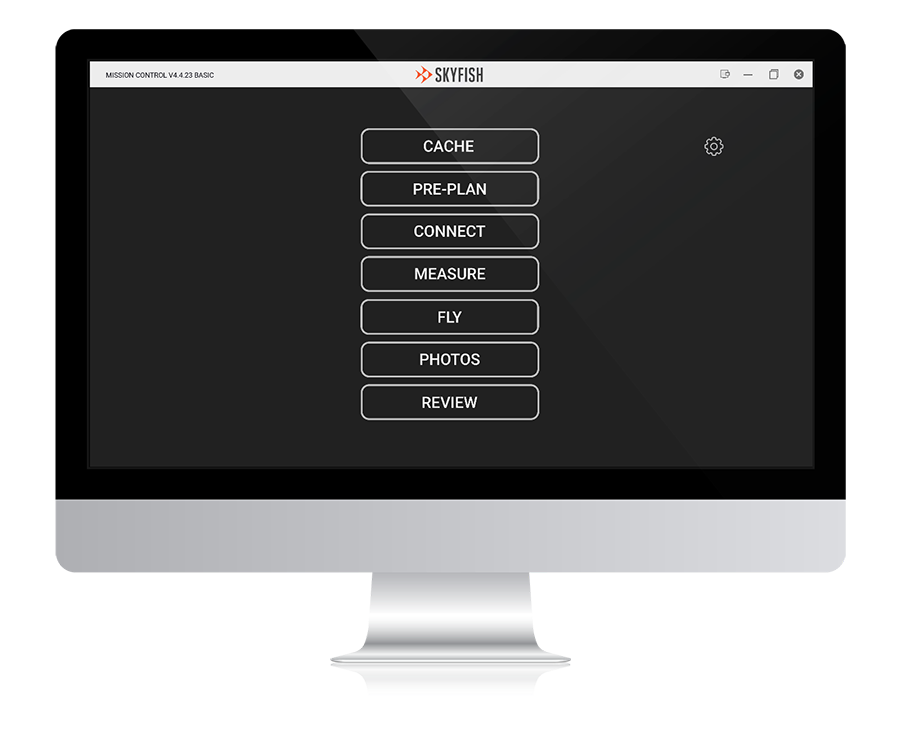 Post-Flight
Review and manage flight logs, captured media, profile settings, and KML and various export options.