Customize. Carry. Command.
Skyfish M6 Drone
The Skyfish M6 drone is specialized for industrial applications and heavy payloads, including electro-optical, thermal, and robotic. The M6 can perform specific tasks that require efficient, repeatable and accurate outcomes. Examples are: infrastructure inspections, surveying, precision measurements, mapping and geospatial data collection.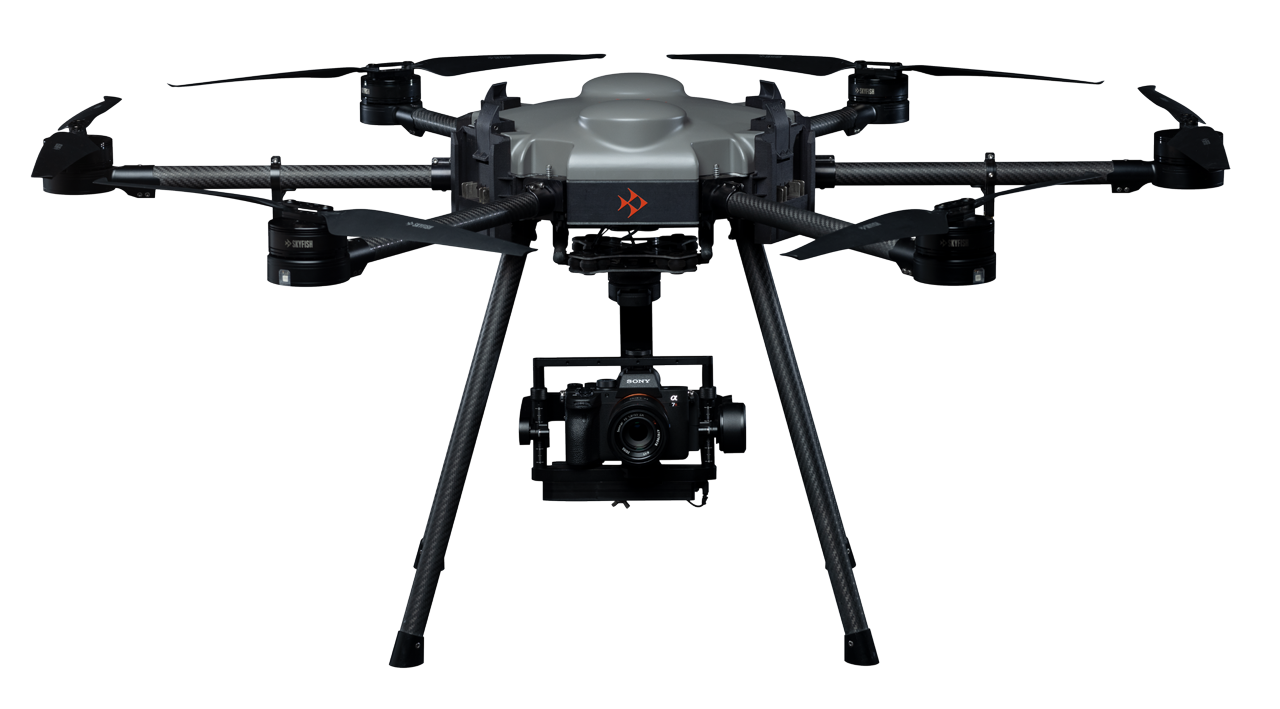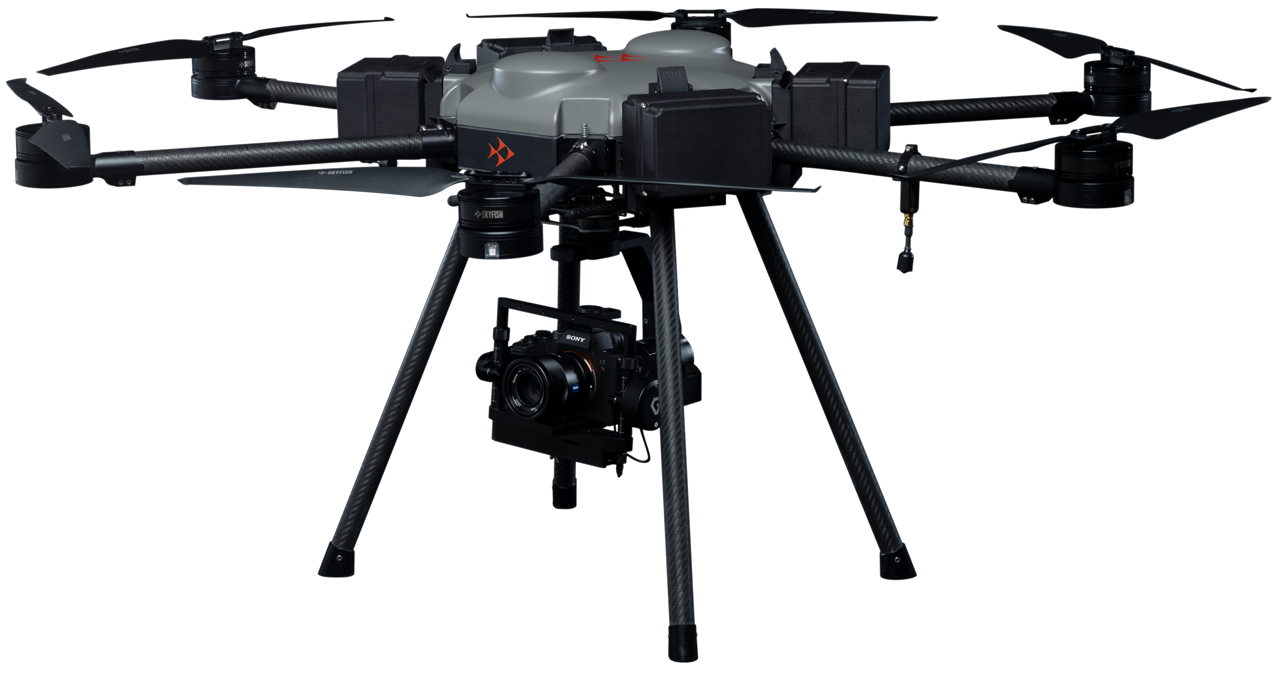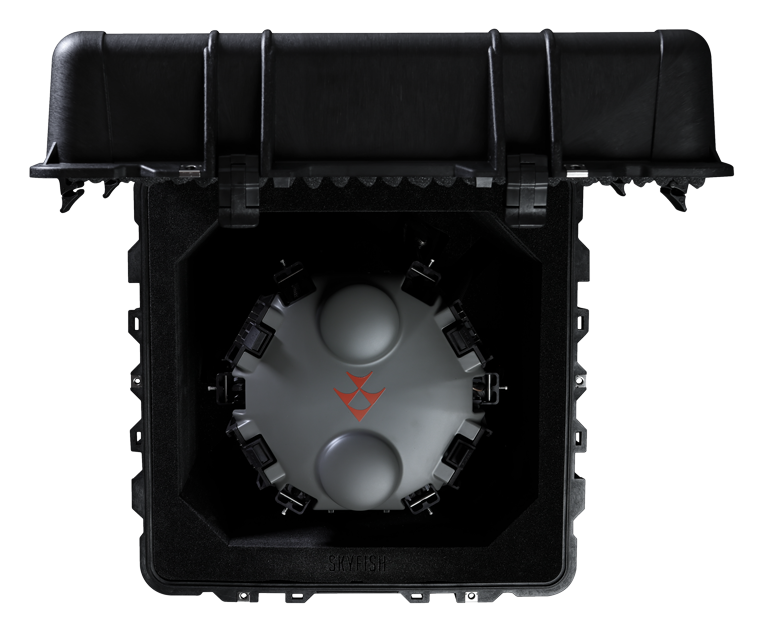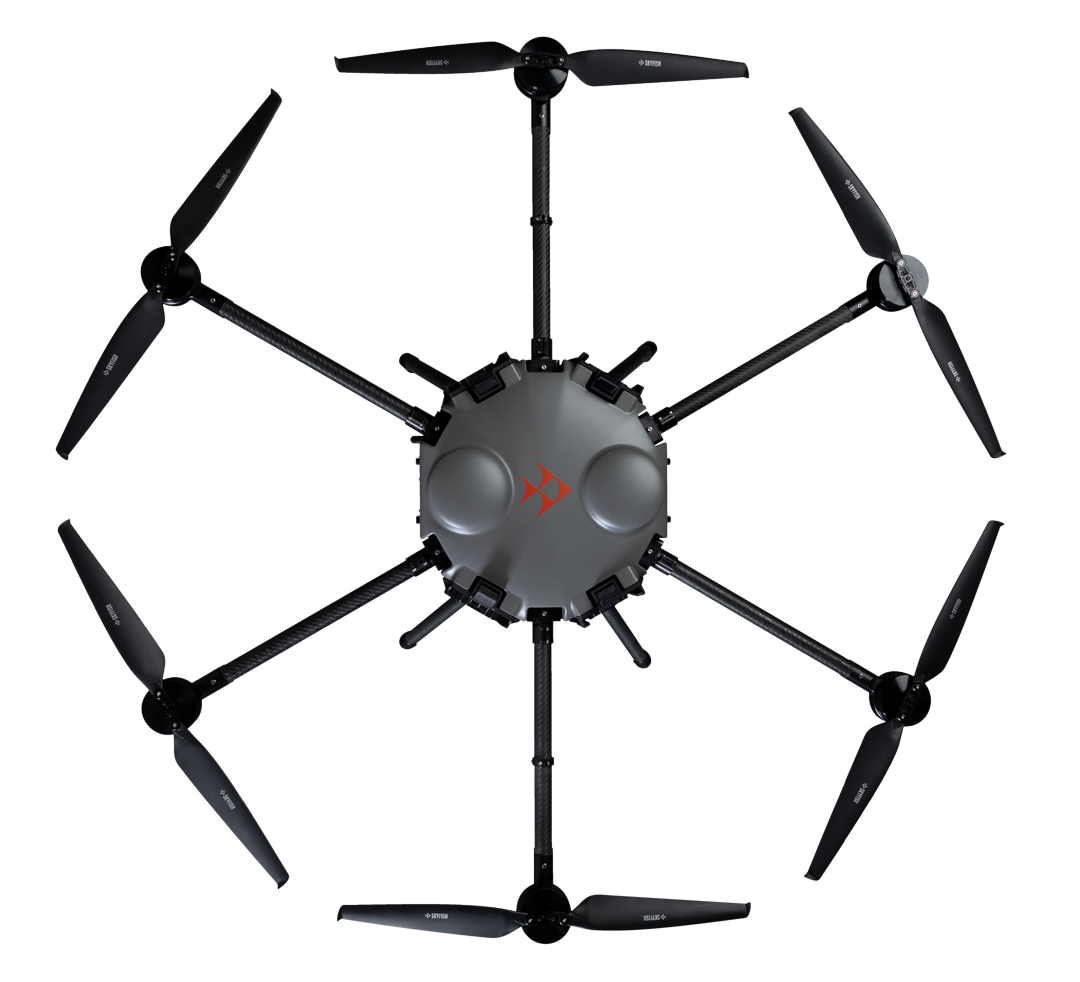 Drone Design
Engineered for the toughest missions.
Foldable carbon polymer construction with 6 motors.
Supports the Sony Alpha series of cameras for up to 61 megapixels of capture, as well as thermal and LiDAR.
65 mph top speed, powered by long-lasting Li-Ion batteries.
Capable of carrying 10 lbs for 30 minutes.
Survey and capture, far and wide.
Payload & Range
The Skyfish M6 drone can fly for up to 38 minutes with empty weight. Add a high-quality photogrammetry sensor and you have 34 flight minutes. The M6 can integrate many different custom payloads. Contact us to find out the flight times for your configuration.