On Wednesday, Skyfish CEO Dr. Orest Pilskalns joined Drones in America podcast host, Grant Guillot, to discuss autonomous flight, safety and risk reduction, "drone hopping" and more.
This story was originally posted on MarketScale.com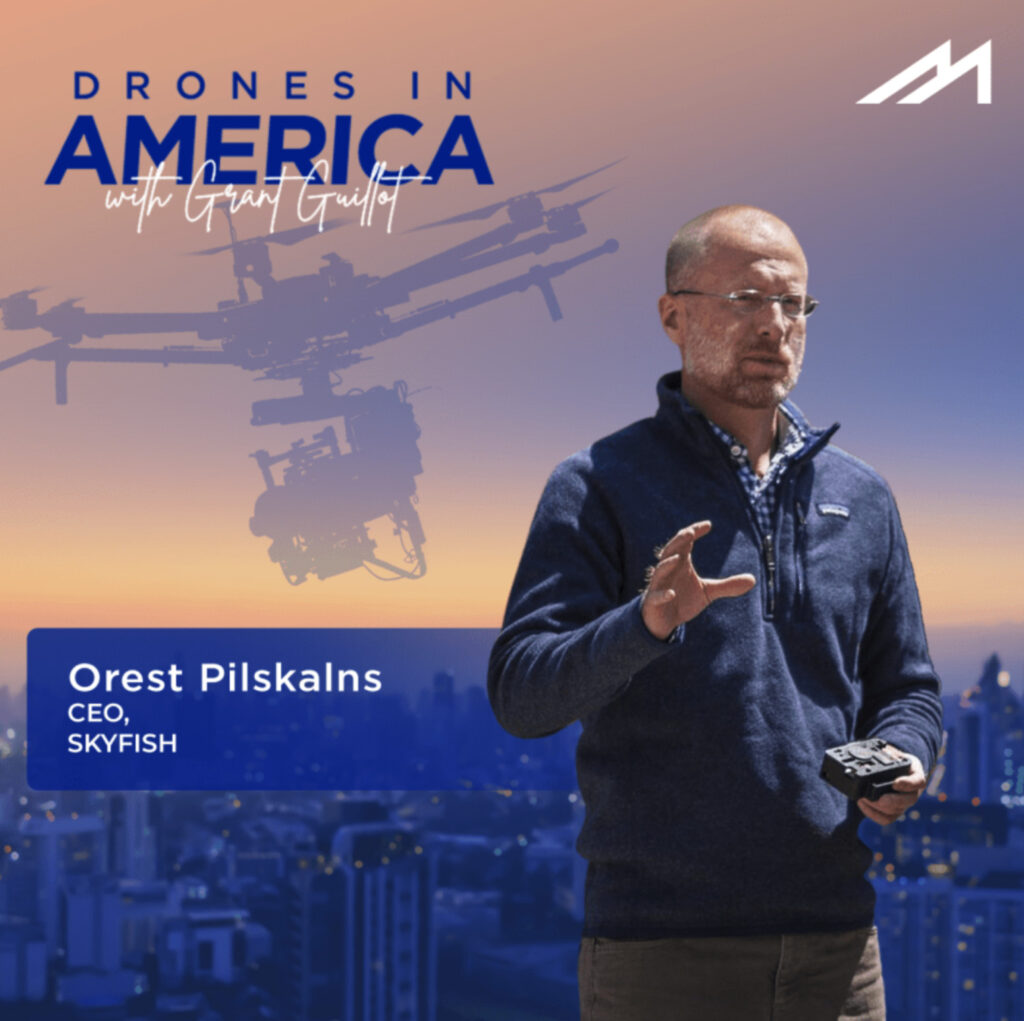 The demand for and the perception of drones is changing as more industries embrace this technology for various applications. One of the hottest topics in the field is autonomous drones. Host Grant Guillot spoke with Orest Pilskalns, CEO of Skyfish, on the subject and more.
Skyfish provides an autonomous drone platform for inspecting, measuring, mapping, and modeling infrastructure, with all models made in America. Pilskalns, a Montana native, first became excited about drones during his tenure at Washington State University. That interest led him to found Skyfish in 2014 and focus its offerings on autonomy.
"There are many pieces in drone technology with autonomy part of it. We're trying to provide a service across a wide span of geography and drone hopping, which we've worked on patents for to make it cost-effective," he said.
In discussing unique use cases, Pilskalns shared, "Tracking power lines is one. We're also working with land management on how drones can handle different payloads in fire-fighting."
With more companies seeing the opportunities for drone technology, Skyfish is working to offer a comprehensive solution. "The goal is that, no matter the infrastructure, the drone can work with minimal risk and that operators can trust the craft to do what it should when BVLOS. That's true autonomy," Pilskalns added.
In building the journey for autonomy, Pilskalns noted it would be in steps. "The first step would be following something like a power line for several miles, then delivery in a remote area, then flying over people," he explained.