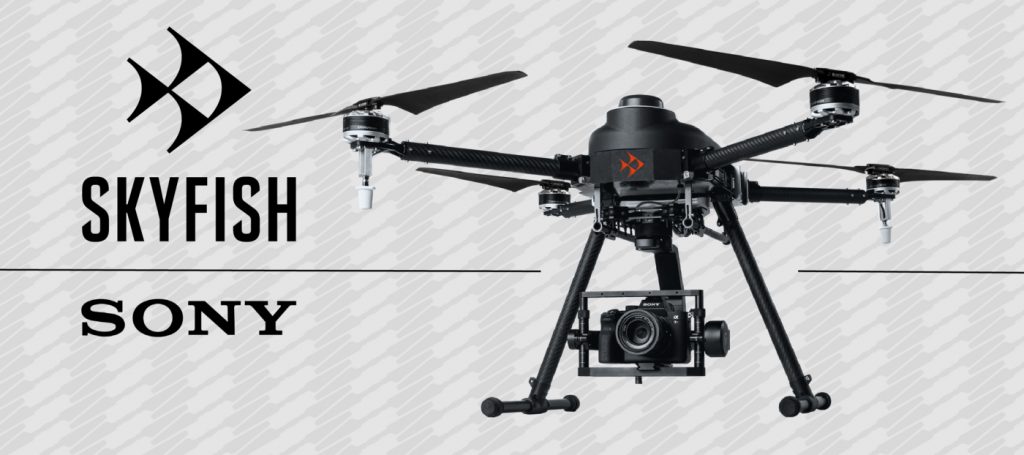 TheDroneGirl.com reported Monday the launch of Skyfish's autonomous work drone platform — on the heels of our partner Sony's announcement of their Airpeak drone (a soon-to-be coveted instrument for photography and videography).
Skyfish, designed and manufactured in the U.S.A., flies partner Sony's Alpha series of cameras, QX series of cameras, R10C camera, and others for photogrammetry and 3D reality modeling of critical infrastructure. Different from Airpeak, our drones are specifically designed for use by the commercial and government sectors, and for a variety of data collection requirements — photogrammetry, LiDAR, thermal, and gas leak detection are just some examples.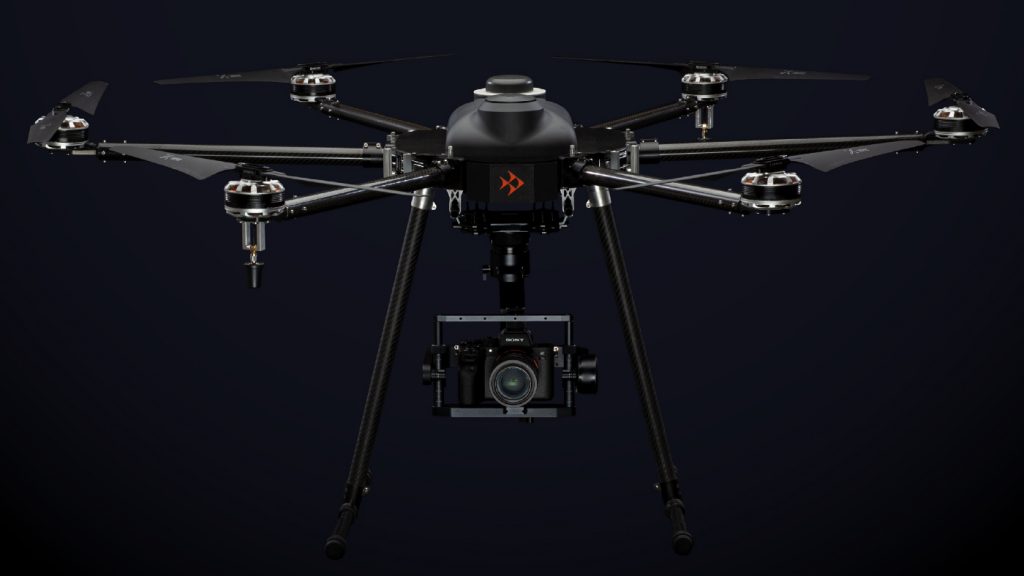 The Drone Girl describes our productive relationship with Sony and mentions that B2B leaders for the Sony Alpha series of cameras visit us in Montana seeking feedback on the API and SDK for the Alpha series. Just last year, Sony named Skyfish as the best industrial use-case of its Alpha series by commercial partners.
Who is Skyfish, anyway?
Skyfish is an advanced autonomous drone technology stack, built modularly to enable high customizability. We're emerging from years of R&D "stealth mode," but are already a robust business that builds an end-to-end drone platform.
We design and manufacture our own aircraft, ruggedized remote controller, onboard computer, carbon composite airframes, battery charging system, RTK base station, flight planning and navigation software, and have unique data processing capabilities and a secure data analytics and management portal.
Skyfish is based in Stevensville, Montana, so our launch announcement, The Drone Girl reported, is interestingly timed given the growing spotlight on foreign-made drones by the commercial and government sectors.
"Data security should be a major concern for any commercial drone operator," Skyfish CEO, Dr. Orest Pilskalns said. "If a company is serious about security and keeping their information safe, they will be looking for a domestic solution like Skyfish."